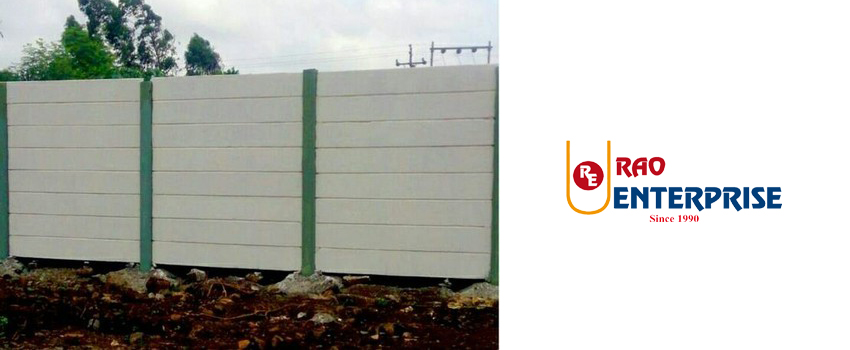 It is the 21st century, and RCC folding compound walls have replaced the traditional brick-and-mortar style of buildings for most constructions. RCC stands for Reinforced Cement Concrete, which has steel cores, around which the cement-concrete matrix is drizzled. Bricks and mortar constructions are made using bricks fixed to a mixture of cement, sand and water through the stonework. Due to the massive technological differences in these building techniques, RCC holds obvious useful profit over mortar-based brickworks. Maximum places in India using these walls particularly RCC Folding Compound Wall in Vadodara are getting famous day by day.
Here are a few advantages of using RCC folding compound walls instead of other construction options
Load bearing path and capability: RCC constructions have a longer load bearing path because of their solid Steel core while the brick structures lack this strength. When the load is increased for the construction of higher stories, or throughout seismic activity, RCC constructions are nearly better resilient due to their strength. This strength is amplified due to high-quality TMT Steel rods that strengthen the cement concrete mixture. Even blocks endure better than bricks. The mortar has to be changed every 5-10 years dependent on exposure to moisture, loads and impacts. The RCC constructions can thus bear the loads for a big number of stories, linked to brickworks due to high load-bearing capacity.
Versatile Structures: The actual shape of construction is measured by the square inch area of the indoor rooms. The columns bear a maximum weight, so it's possible to reduce the number of walls in the RCC, and even large halls or auditoriums are fluently constructed. Brickworks require walls that bear their loads and thus result in smaller rooms. Growths in lifestyle choices, the construction industry, and the commercial sector have resulted in favor of RCC for the same advantage of larger spaces and customized structures.
The depth of foundation: Brickworks require deeper trenches as a foundation to accomplish better stability for their structures. RCC needs less excavation for implanting TMT steel rods as reinforcements are over the ground, with a concrete cement mixer. This is because of the higher grip of TMT rods over concrete than mortar has over brick.
Costs: Brickworks are inexpensive and associated with RCC if constructed for 2 stories or less. But overall costs comprising skilled labor, material costs, and wall areas result in costly construction for brick and mortar. The durability of the RCC buildings makes them a cost-effective choice in the long run.
Durable and Reliable: With the strength of the Steel center, RCC forms stronger bonds that stand stout during a catastrophe or tragic calamities. Brick and mortar constructions have the deficit of a stronger core and bond that can withstand strong forces, therefore making them less dependable. RCC constructions are therefore tougher and dependable for life and property.
These are a few of the many reasons why RCC folding compound walls in Vadodara are slowly rendering brickworks extinct and only used for aesthetic appeal. The RCC is the future of construction technology, with a fast-changing industry to backbone its potential. India's construction industry is a huge contributor to its rising GDP and economy, and exports steel, cement, finished products, etc.